All-purpose Instant Wipes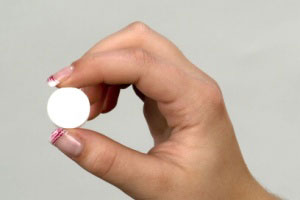 A small white tablet inserted in a pocket, hand back, vanity bag, briefcase, backpack, office table or in your car is always at your hand. It will change in a few seconds into a big and firm wipe, environmental friendly, with all-purpose use. This is not a dream or Three Gifts for Cinderella fairy-tale snippet. We introduce you ...
... a wonderful Instant WIPES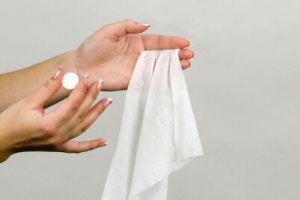 Product description
WiiW - as we shortly call it, are compact, 100% natural wipes in a shape of tablet, made of 100% rayon, 100% biodegradable.
They are supplied in size from 22cm x 24cm to 25cm x 27cm (unrolled), with the weight of 40gr/m2 or 50 gr/m2
while size of wipes being compressed is about 2cm (diameter) with height 1cm and weighing just about 3 grams!
Wipes Instant Wet are without alcohol, artificial smelly scents and any chemical additives, suitable for all skin types useful for wide range of uses.
Magical change of small tablet into rayon cleansing tissue

Pour cold or worm water over the Wipes instant wet, allow the Wiiw to decompress itself, unroll it to its full size and it is ready to use.

Use
Thanks to its very small size in the compressed form, you can have few wipes always nearby. For a walk, mountain hike, trip, family picnic lunch or barbecue. It will easily fit into your suitcase, backpack, handbag, or just to the pocket.
It is helpful in kitchen, bathroom, car, airplane, train, in office, garage and workshop as well.
Another way of use
It is very simple to change the Wiiw into antibacterial swab. Simply add the antibacterial or antiseptic liquid as per your choice. Unlike pre-moistened wipes, you yourself determine which liquid and at what temperature you are going to use for your skin.
Packing and supposed use
in boxes, bulk 500 pcs
for offices, hotels, motels, restaurants
hospitals, schools ...